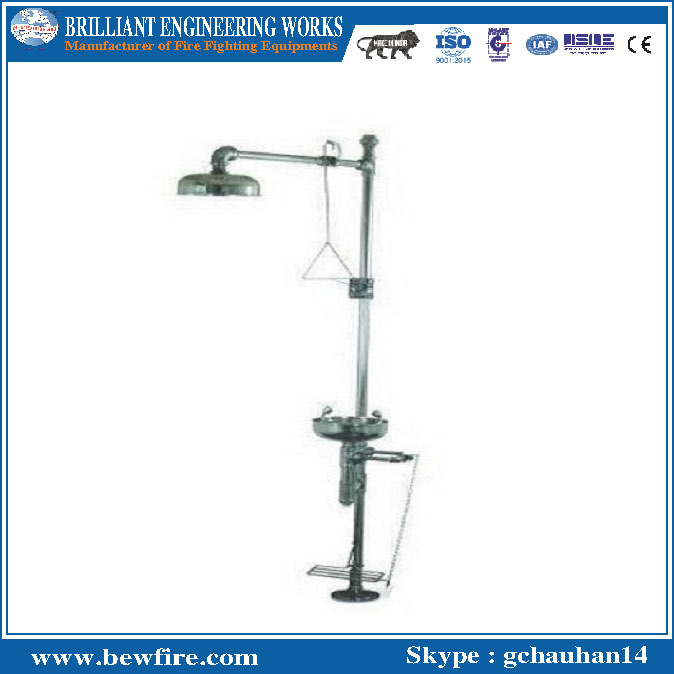 Eye And Face Wash Unit
Combination of Eye wash and Shower Unit
Made of Stainless steel,Eye wash can be operated by push plate and valve with foot pedal .
Eye wash bowl has a circular spray ring for supplement face spray and spray head assembly has two super spray head , each with drain pipe .
Stainless steel bowl cover keep heads and bowl covered with rust free of dirt , dust and contaminants, cover comes up automatically when flag handle down and close when handle returns.
Include Integral flow control for safe , steady flow under varying water supply conditions.
With universal emergency sign and inspection tags